HABA Assurances S.à r.l., the LALUX licensed insurance agency, is our direct partner for all insurance projects. This specialised team takes care of all the insurance you need, whether you are a professional or a private individual.
Every company needs insurance, whether it is to cover business risks, office fire protection, insurance for transport vehicles, machinery or simply to offer health/pension insurance as a bonus for its staff. Insurance is ubiquitous, important and necessary.
Lalux (formerly known as La Luxembourgeoise) has existed since 1920 and is the very first Luxembourg insurance company active in the Grand Duchy. It is with pride that we can say that Lalux is nowadays one of the most important, reliable and serious insurance companies in our country.
HABA Assurances offers you:
To combine all your insurance contracts into one single contract
An assessment of your financial benefits when consolidating
Professional advice to optimize your tax-insurance situation
Professional advice for all savings and insurance investments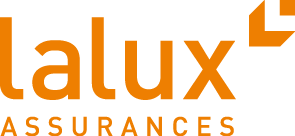 Need More information?
We are here to provide clarity!
Your all-in-one contract
easyPROTECT groups all of your main insurances in a single contract. You have a clear and precise overview of your insurance cover, whether for your home, your third party liability or your private cars. easyPROTECT also provides accident cover.
In addition, you benefit from numerous unique advantages and services which go beyond traditional insurance.
Health Insurance
Accident Insurance
Life Insurance
Pension insurance
Supplementary pension
Construction insurance
Travel Insurance
All-risk insurance
Learn more : www.lalux.lu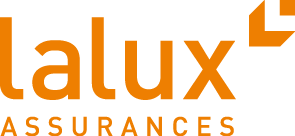 Whether you run a large enterprise or an SME, an auto repair garage, a medical practice, a family hotel or a farm, we offer solutions that are customised to meet your specific needs.
easyPROTECT PRO is the ideal solution for your professional activity! You can bring all your main insurance items together under the umbrella of one policy. We help you with personalised advice with your various insurance and pension questions. Your business, your goods and your person are protected against the damages and risks and their consequences.
Learn more : www.lalux.lu
Construction insurances for real estate professionals
New construction in mind? Choose optimal safety for your building project during the construction period and beyond.
"All risk construction" insurance
This formula offers all of the interested parties (principal developer, contractor, architect, engineer, promoter…) effective financial protection. It covers all personnel on site, i.e. the contractor and subcontractors, the various professionals and the principal developer during the construction period.
"Ten-year Civil Liability" insurance
Architects, developers, engineers, consultants and promoters are all subject under the Civil Code to biennial and ten-year guarantees. But who intervenes if problems arise and the party responsible cannot fulfil his/her obligations or, even worse, is going bankrupt?Our objective is to provide you with insurance, support and protection.
Corporate supplementary pension schemes
Retain and motivate your employees with lalux-Staff protect
Are you looking for for a high-performance supplementary pension scheme (SPS) for your personnel? lalux-Staff Protect is the ideal professional pension plan formula. Our experts in "SPS Insurance" will guide you and propose solutions that are specially adapted to your business
The benefits for your employee:
additional protection in the event of death or invalidity
a significant supplement on retirement
an interesting alternative to a salary increase
no national insurance payments on the premiums
interesting tax opportunities
possibility of tax deductible personal payments
The benefits for your business:
security for the workforce
extra guidance for payments
a motivational tool that promotes staff loyalty
attractive tax scheme
strong argument for recruitment
no national insurance payments on the premiums
tax deductible
Self-employed supplementary pension schemes
Are you a freelancer or self-employed? The risks you face on a daily basis are diverse and numerous.
With lalux – Safe Future we offer you a tailor-made insurance solution that secures your future and allows you to benefit from the new tax advantages granted by the extension of the law on supplementary pension schemes to freelancers and self-employed :
Advantages for freelancers :
Extra income for your retirement
Customised formulas (retirement, risks and options)
100% digital subscription: fast & simple
Premium paid directly by the independent
Tax-deductible retirement premium
Net benefit in Luxembourg
Free choice of contributions
Free choice of investment structure